Review of our Saami village Andrey Ramovich Belousov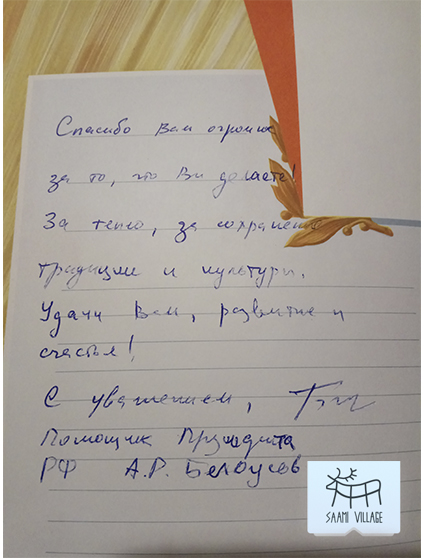 In early 2018, Andrey Belousov, the current first deputy prime minister of the Russian Federation, visited us during his trip to the Murmansk region. At the time of his visit, Andrey Ramovich was an assistant to the President of the Russian Federation for economic affairs.
We showed him our settlement, told him about our important mission: the preservation and development of Saami culture on the Kola Peninsula, increasing the interest of tourists to the Murmansk region, including at the expense of our ethnographic village.
The President's aide was impressed with our work, agreed on the importance of developing and promoting Saami culture and left warm wishes in our official book of reviews.